Product Details + Pricing
Club Glove Caddy Towel - Free Setup, Custom Embroidery & Shipping!
AS LOW AS $26.36!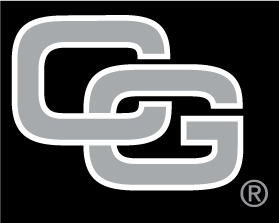 Custom embroidered Club Glove Caddy Towels make great golf tournament welcome gifts and also serve as a wonderful way to recognize event sponsors with the generous 'open canvas' embroidery area! As an added bonus, each Club Glove custom Caddy Towel purchased comes with a complimentary microfiber pocket towel (unimprinted). These premium custom embroidered Caddy Towels are gentle enough to be used to clean and polish glasses, plastic, chrome and other delicate surfaces without scratching. Hand or machine wash in cold water with mild detergent.

FEATURES:


Pro Tour-size 17" x 40" Caddy Towel features a large elongated center slit for fitting over club head

Complimentary matching 8" x 12" pocket towel with each full-sized towel (unimprinted)

Waffle-textured towels are super absorbent

Holds 400% of its weight in water

Non-abrasive and virtually lint free

8" center slit easily fits over golf clubs in golf bag

Pricing below includes 1-location embroidery and standard ground shipping!

AVAILABLE COLORS: Black, Blue Steel, Brick/White, Burgundy/White, Camouflaje, Clay, Clay/White, Green, Grey, Mocha, Navy, Navy/Grey, Navy/Red, Navy/Yellow, Neon Orange, Neon Yellow, Oat, Pink/White, Red, Red/Grey, Red/White, Royal Blue, Royal/Gold, Royal/Orange, Sun Gold, Slate, White, White/Pink,

LOGO TREATMENT METHODS: Embroidery - 1-Location included, additional locations @ $7.50/unit.

IMPRINT AREA: Any flat/open surface with machine clearance upper/lower, left right. Inquire for a virtual rendering.

PRODUCTION TIME: Usually Ships In 7-12 Business Days - Inquire For Rush!


MINIMUM PURCHASE QUANTITY: 36 (Projects involving multiple colors combined to achieve MPQ may incur additional charges.)
| | | | | | | |
| --- | --- | --- | --- | --- | --- | --- |
| QUANTITY | 36-71 | 72-149 | 150-249 | 250-349 | 350-449 | 450-499 |
| ELITE PRICE | $29.95 | $26.36 | CALL | CALL | CALL | CALL |
| 500-599 | 600-699 | 700-899 | 900-1999 | 2000-3999 | 4000-5999 | 6000+ |
| CALL | CALL | CALL | CALL | CALL | CALL | CALL |
| MSRP $29.95 | | | | | | |

AVAILABLE COLORS: Black, Blue Steel, Brick/White, Burgundy/White, Camouflaje, Clay, Clay/White, Green, Grey, Mocha, Navy, Navy/Grey, Navy/Red, Navy/Yellow, Neon Orange, Neon Yellow, Oat, Pink/White, Red, Red/Grey, Red/White, Royal Blue, Royal/Gold, Royal/Orange, Sun Gold, Slate, White, White/Pink,

LOGO TREATMENT METHODS: Embroidery - 1-Location included, additional locations @ $7.50/unit.

IMPRINT AREA: Any flat/open surface with machine clearance upper/lower, left right. Inquire for a virtual rendering.

PRODUCTION TIME: Usually Ships In 7-12 Business Days - Inquire For Rush!


MINIMUM PURCHASE QUANTITY: 36 (Projects involving multiple colors combined to achieve MPQ may incur additional charges.)
TECHNICAL SPECifications